Alchemyst Audio Artist
Shinobi is an ambient meditative sonic journey influenced by the instruments, texture, landscape and culture of the indigenous tribes and peoples of the world. Immersion is an inward path, music to assist the meditative state and create the sacred space necessary for quiet moments and thought to listen to your own still voice. Shinobi Immersion was initially released by Ronin Studios, which became Scorpio Rising Records and now exists as Alchemyst Audio.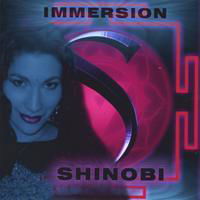 Upcoming release Shinobi - Inner Vision.